"It's All About The Smiles!"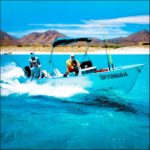 American-designed and especially built for fishermen and skippered by captains who grew up on these waters. Pangas are fast, comfortable sportfishing machines and can go where cruisers cannot follow! For even the largest fish like marlin, tuna, wahoo, giant roosterfish and more, we don't have to go far in the calm blue waters of the Sea of  Cortez! You will never be out of sight of land and can often see the bottom!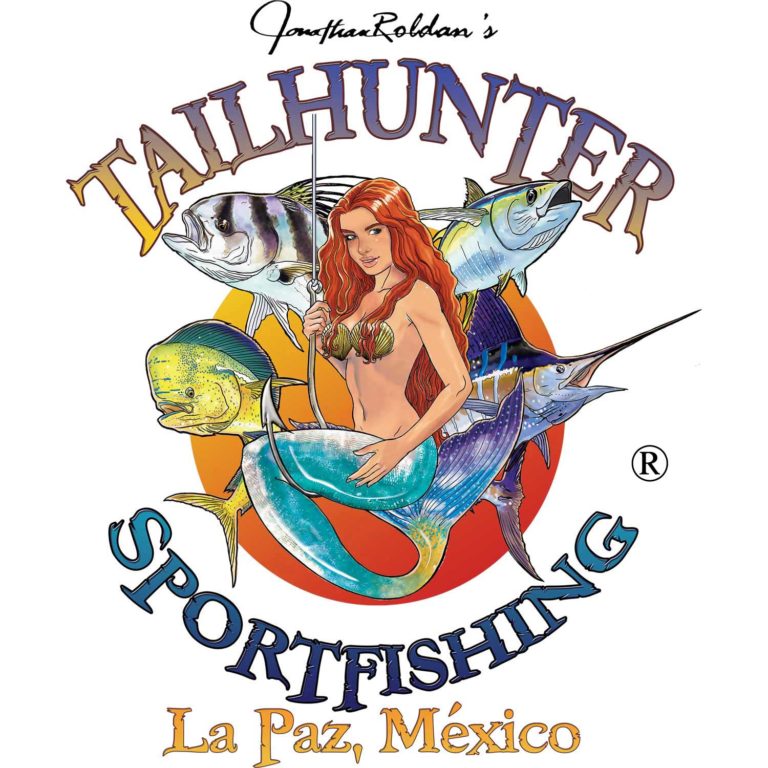 Tailhunter Sportfishing is YOUR full-service outfitter and guide service in La Paz. Since 1998, we are the only operators running two full-time sportfishing fleets. This gives you the options for the best fish and best conditions during your Baja fishing vacation. Our Tailhunter La Paz Fleet fishes north  around the fertile Espirito Santo Island. Our Tailhunter Las Arenas Fleet at Bahia Muertos/Suenos fishes the legendary area around Cerralvo Island.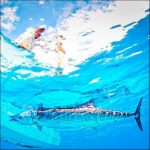 We're not into long boat rides trolling and dragging lures back and forth across the ocean a zillion miles from shore in big waves. That's boring. Our Tailhunter style of fishing is with dead and live bait close to shore where the big fish live! YOU hold the rods! YOU fight the fish, not the boat! There's more action…more FUN!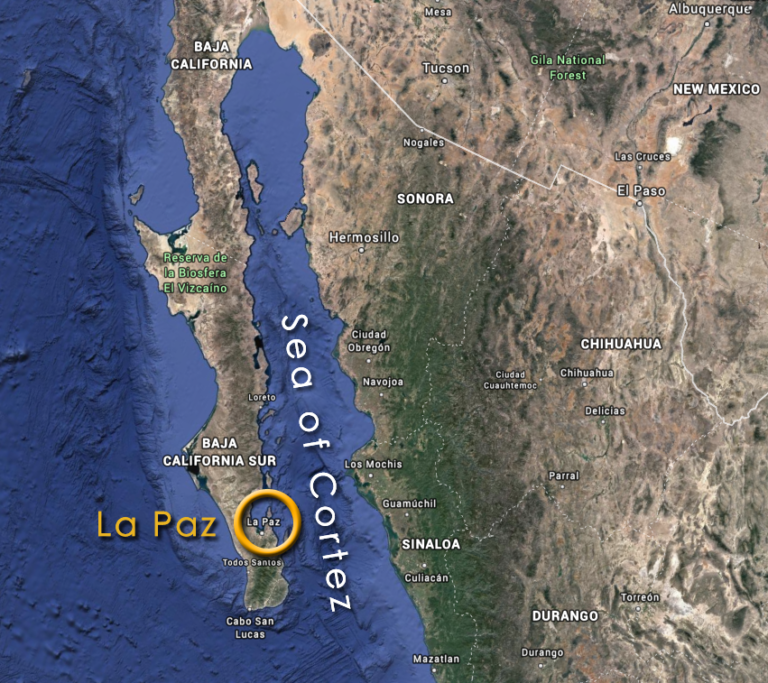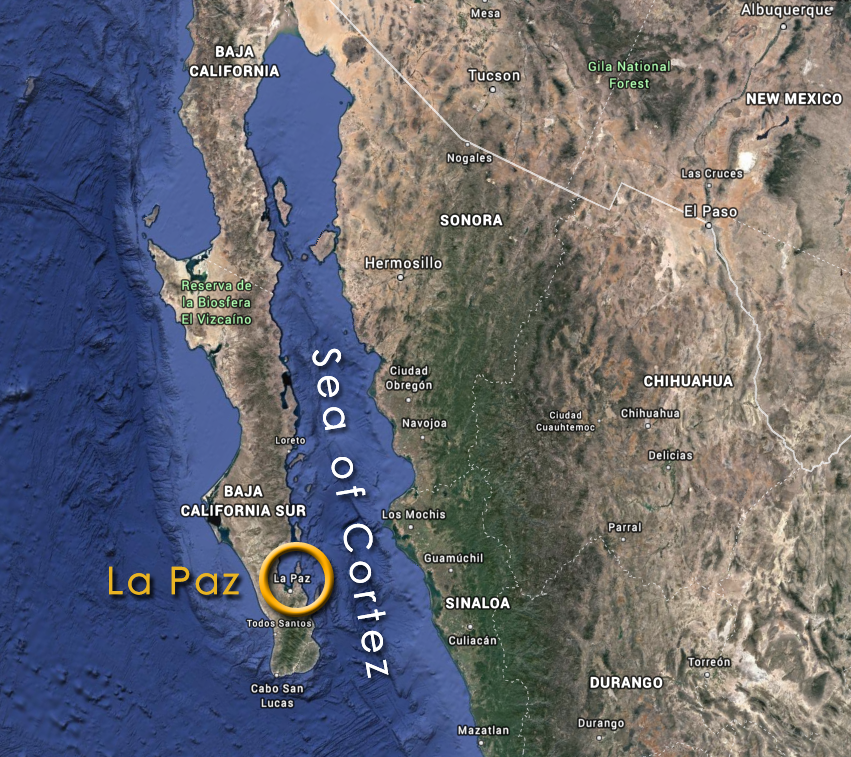 La Paz is your gateway to the Sea of Cortez. Jacques Cousteau called it the "Aquarium of the World" with some of the world's best biodiversity and over 700 known species of fish and some of the most unique wildlife on Earth.
Unlike so many other Mexican destinations, La Paz is "tourist friendly" not "touristy". There's a big difference! Life moves slower in La Paz. The smiles are genuine and welcoming. Come visit our warm blue waters. Put your toes in the white sands of an empty beach!
Tailhunter Sportfishing is looking forward to setting up your vacation!
Tailhunter Sportfishing is a Full Service Outfitter
Leave the details to us! We live here and we'll take care of everything to make your vacation memorable. We'll take care of your lodging, land transportation, fishing, diving, snorkeling, whalewatching, site-seeing and more. Whether it's friends, someone special, families or groups, every trip is customized just for you since 1995.
We're big, but we're still a mom-and-pop operation. Never too big to be personal. We answer the phones and e-mails ourselves. We're there to greet you and check on you every single day. It's what we do.
Sea of Cortez Sportfishing Packages
We'll customize your trip just for you and tailor your vacation with all the details covered. Just tell us:
How long you want to stay?
When do you want to visit?
How much fishing would you like?
Anything special you'd like to catch?
Other Activities?
Is this a group? Family? Fishing buddies? Someone  special?
We've got you covered with hands-on-personal service!
Nothing is better than fresh caught fish you boated yourself. We encourage catch-and-release, but you're more than welcome to keep as much of your fish within legal limits. Even if it's 100 pounds! We include cleaning and filleting your catch. We can also arrange freezing it so that you can bring it home with you. Or, bring some to our Tailhunter Restaurant and we'll cook it up for you.
Click The Reservations Link Above To Secure Your Sea of Cortez Sportfishing Charter, Lodging Accommodations, and Excursion Tours.
Follow Us on Social Media ... and Please Share: